Back to the list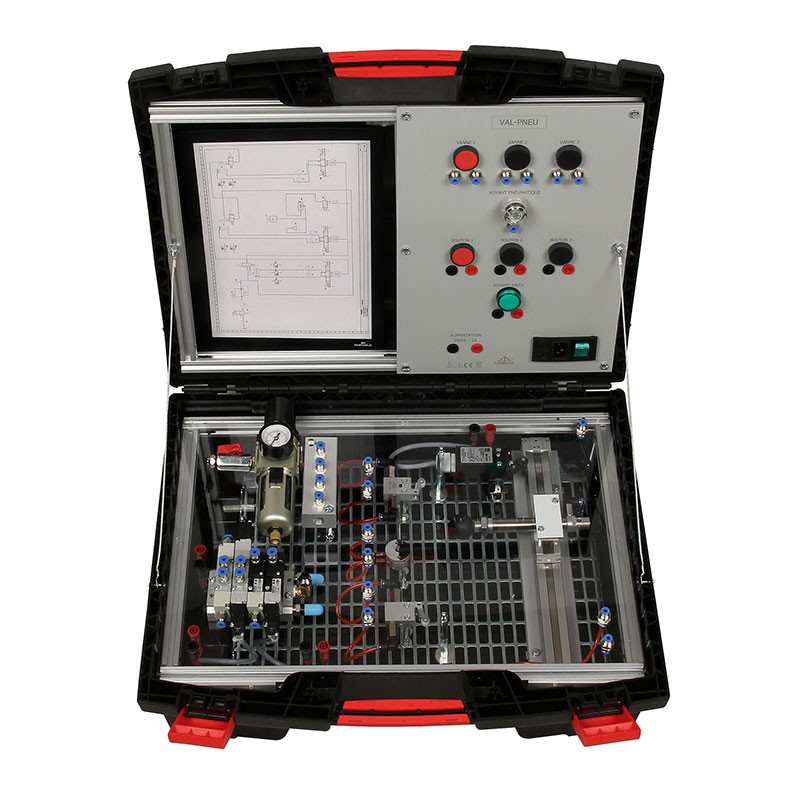  
Training suitcase on pneumatic systems
This unit allows to put pneumatic cylinders into operation by a set of distributors and buttons.
The components have their air and electrical connection terminals mounted on the translucid face, allowing to realize the air and control circuit of your choice.
Educational objectives
• Discover pneumatic components
• Understanding an electropneumatic circuit
• Commissioning and handling pneumatic equipment
• Handle the wiring of the various components.
Possible practical work
• Study and realization of electrical and pneumatic diagrams
• Identification of components
• Realization of pneumatic and electrical connections
• Analysis of an operating cycle
• Connection of different components to launch functionalities
You may also be interested in these products
Free
quotation

Answer
under 48H00

Delivery
worldwide

2 years warranty
for all our products

Export service
available
Do you need help ?
You can't find a product,
You want technical informations,
You want to talk with us
Contact us
Find out all the useful contacts
Where to find us ?