Back to the list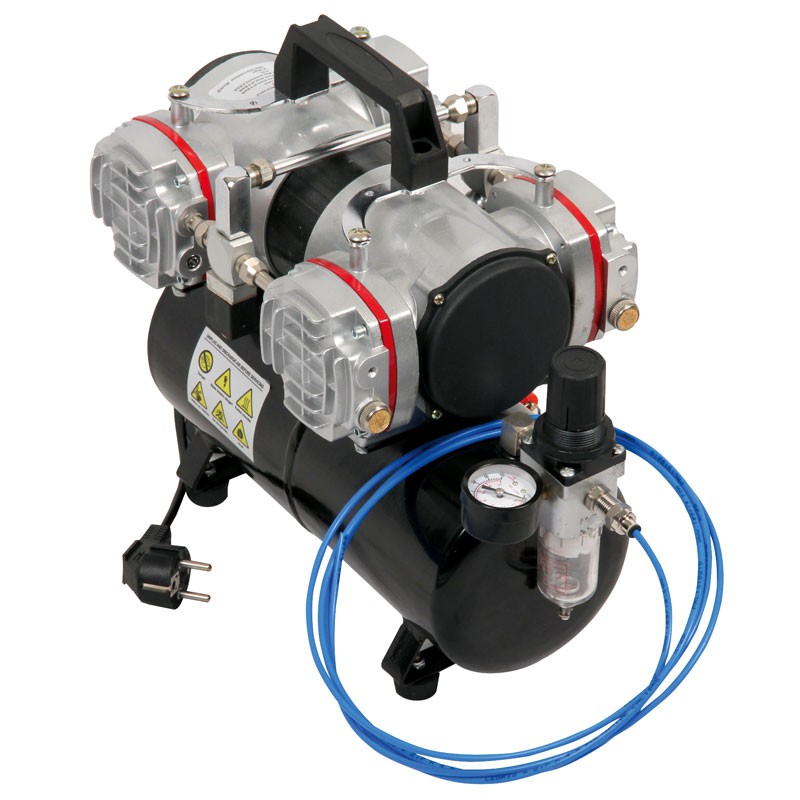  
Compressor
This is a four-cylinder and oil-free compressor; It compresses air without pollution in a tank which keeps a stable and smooth pressure. Each cylinder is equipped with a filter. A regulator and a pressure gauge are used to adjust the working pressure in the tank from a few tenths of a bar to the maximum pressure. The latter can be chosen between two values: 4 bars with engine shutdown by a pressure switch or 6 bars in continuous operation.The compressor has a thermal protection. Very low noise.
• Flow rate : 70 liters/min
• Adjustable pressure from 0 to 6 bars
• Volume of the tank: 4 liters
• Power: 180W
• Sound level: 70dBA (very low noise)
• Power supply: 230VAC 50Hz
• Dimensions/weight: 385 x 205 x 325mm / 8,4kg
Free
quotation

Answer
under 48H00

Delivery
worldwide

2 years warranty
for all our products

Export service
available
Do you need help ?
You can't find a product,
You want technical informations,
You want to talk with us
Contact us
Find out all the useful contacts
Where to find us ?