Back to the list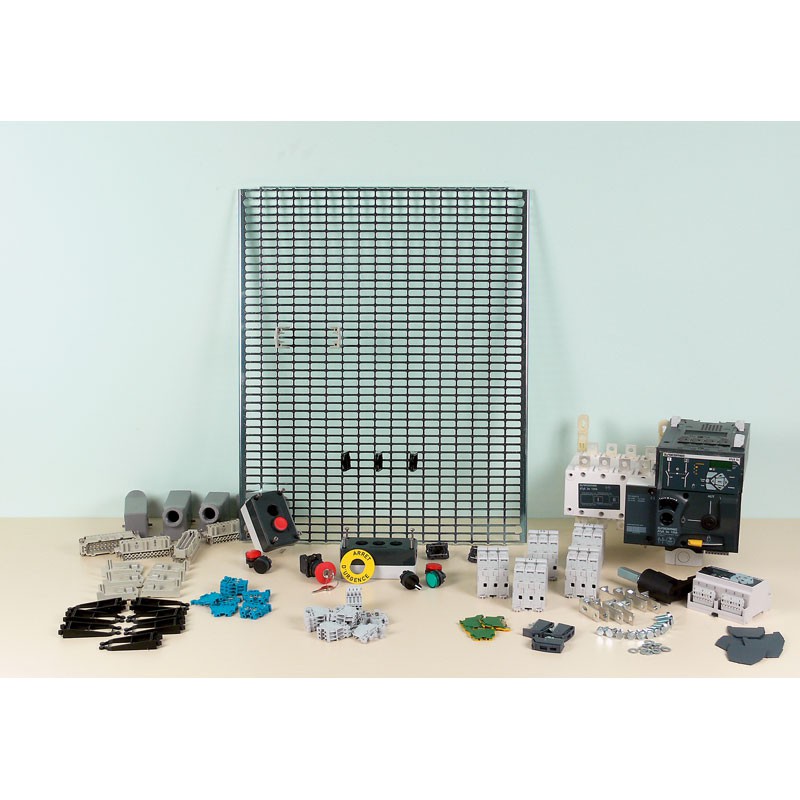  
Source switching kit
Despite the 125A current supported by the reversing switch, and in order to prevent damage to the attached components (terminals and fuse holders, etc), the charging current must not exceed 16A. A pedagogical manual comprising diagrams, properties and instructions relating to each component is supplied with the kit.
This industrial kit comprises a motorised source switch and control accessories used for switching from one power source to another. One of them is deemed «NORMAL» and the other «EMERGENCY». The latter is used if the former experiences an outage. The main application is to provide an uninterrupted power supply in case of mains network fail. This switch (or reverser) is often built into the low-voltage master distribution board cabinets.
Switching from the normal source to the emergency source is performed either manually (using the palm switch) or automatically (using a control module).
The control module detects the absence of the normal source and controls the switch which activates the emergency source. Lamps show the status of the switch.
Free
quotation

Answer
under 48H00

Delivery
worldwide

2 years warranty
for all our products

Export service
available
Do you need help ?
You can't find a product,
You want technical informations,
You want to talk with us
Contact us
Find out all the useful contacts
Where to find us ?