Back to the list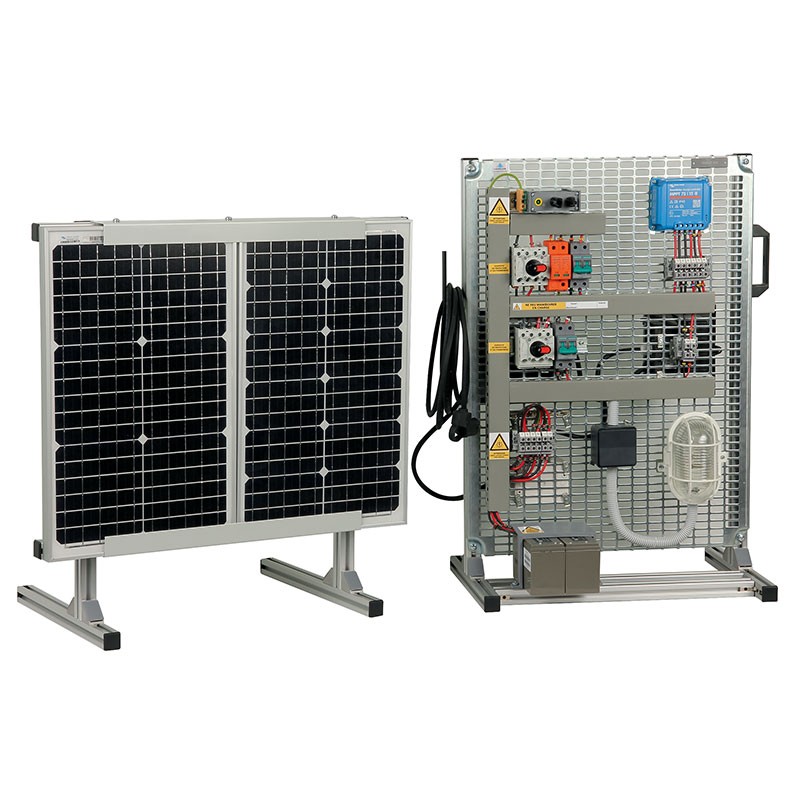  
Model for electrical accreditation in a solar installation
This model allows the application of knowledge, rules and methods for the electrical accreditation (BC / B1 / B2 / BE / BR / BP) on a solar installation.
The content of this training is based on the rules enacted by the French standard on the prevention of electrical hazards.
Educational objectives
• Study a solar installation for the electrical energy production
• Apply knowledge, rules and methods according to the accreditation of electrical hazards
• Carry out practical work and wiring tasks related to photovoltaic electrical accreditation
• Practice maintenance and servicing operations on a photovoltaic installation
• Practice consignment operations for electrical equipment
• Carry out measurement readings
Practical work provided
• Reminder of the prevention of electrical hazards
• Components Identification from electrical diagrams
• Securing for maintenance
• Consignment of a disconnector
• Drafting of consignment and authorization documents
• Verification of the proper use of I.P.E
• Realization of voltage / current measurements
• Replacement of an accessory
• Performing solar panel maintenance operations
• Study and realization of solar panel couplings
• Study and realization of battery couplings
• Configure Bluetooth communication.
• Configure a photovoltaic installation from a tablet or a smartphone.
Free
quotation

Answer
under 48H00

Delivery
worldwide

2 years warranty
for all our products

Export service
available
Do you need help ?
You can't find a product,
You want technical informations,
You want to talk with us
Contact us
Find out all the useful contacts
Where to find us ?