Back to the list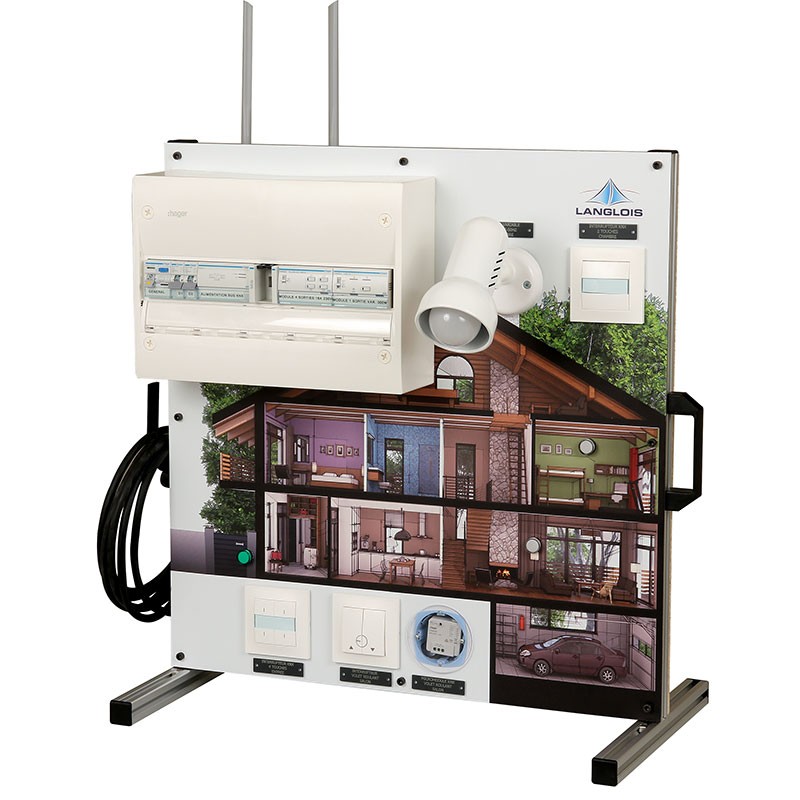  
KNX technology - Connected house 3 rooms
Autonomous integrated Wifi Network!
The educational panel study of home automation systems of KNX type is a habitation of house type. Simple and intuitive, it makes it easy to discover this technology.
It offers educational features allowing the student:
- To observe, manipulate, assemble and disassemble
- To measure, evaluate characteristics
- To reproduce industrial schemes
- To understand and to interpret the mechanical, electrical, electronic operations...


Composition
An aluminum profile frame
• Profile section 30 x 30mm
• Frame dimensions: 650 x 700 x 350mm

1 silkscreened front panel equipped with:
• 1 electric panel 1 row 18 modules
    - 1 residual current circuit breaker 25A of habitat type
    - 1 16A circuit breaker of habitat type
    - 1 circuit breaker 2A of habitat type
    - 1 KNX Power Supply
    - 1 variable lighting actuator
    - 1 actuator with 4 digital outputs (2 fixed lighting and one electric strike)
    - 1 USB / KNX interface
• 1 recessed roller shutter actuator
• 1 LED lighting spot for variable lighting
• 2 fixed LED lights (living room + bedroom)
• 1 LED light simulating the gate strike
• 1 KNX switch with 2-button (manages the variable and fixed lighting of the room)
• 1 KNX switch with 4-button (manages the fixed lighting of the living room, the electric lock and realize 2 scenarios).

1 white back side equipped with:
• 1 roller shutter
• 1 Wifi router to create a local Wifi network and control the installation from a Smartphone application (Wifi network specific to the model)
• 1 power socket 230V 2P+E to connect the Wifi router.

An "EASY" configuration kit from HAGER®
• Allows KNX programming with PC or tablet.


You may also be interested in these products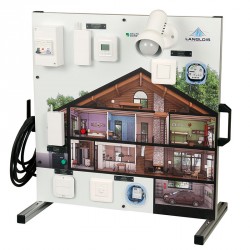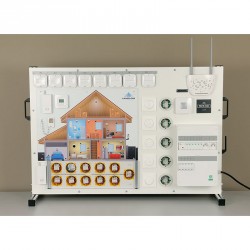 Free
quotation

Answer
under 48H00

Delivery
worldwide

2 years warranty
for all our products

Export service
available
Do you need help ?
You can't find a product,
You want technical informations,
You want to talk with us
Contact us
Find out all the useful contacts
Where to find us ?