Back to the list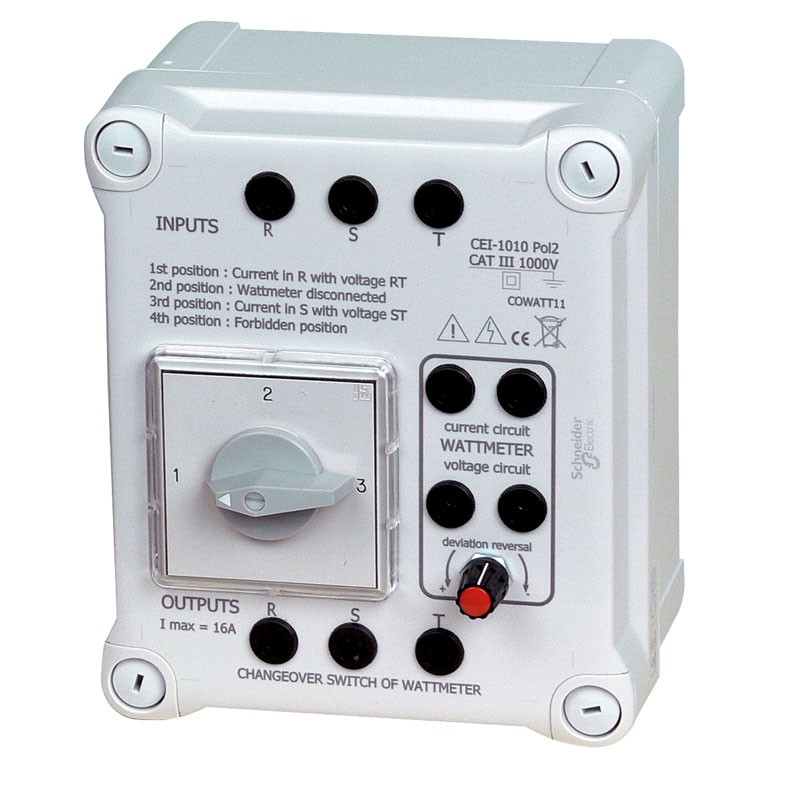  
Secure wattmeter switch
The COWAT11 is a wattmeter switch enabling the measurement of power on an unbalanced network, with a single wattmeter.
3 positions on the unit:
1 - Measure the current on phase R with voltage between R & T
2 - Wattmeter out of work.
3 - Measure the current on phase S with voltage between S & T.
• Operating voltage: 400V 3-phase + N
• Cutting power
at power factor 0.3=10A
at power factor 1=16A
• CEI1010 CATIII 1000Vrms pol2
Free
quotation

Answer
under 48H00

Delivery
worldwide

2 years warranty
for all our products

Export service
available
Do you need help ?
You can't find a product,
You want technical informations,
You want to talk with us
Contact us
Find out all the useful contacts
Where to find us ?