Back to the list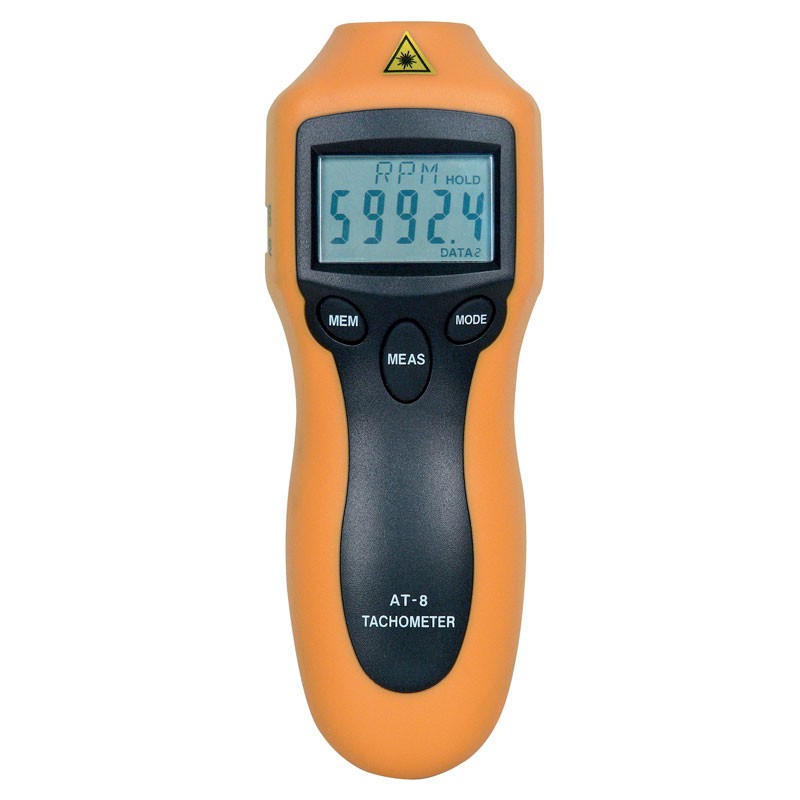  
Tachometer
AT8 combines in one case a light-sensing detector and a sensor for measurement by contact. With memory which records the maximum, minimum and average value. Delivered with one rubber cone for direct measuring by contact on shafts, and one disk for the scrolling measuring (band in movement).
• Display LCD 11mm 0 5 digits
• Light sensor measurement 2 to 100 000 rpm
• Contact measurement 2 to 20 000 rpm
• Accuracy 0,05% reading + 1dgt
• Measurement unit: rpm m/min Hz m
• Sample time 0,5s
• Detection distance 50 to 500mm
• Time base: Quartz
• Memory : 10 measurements
• Min Max average value for each measurement
Free
quotation

Answer
under 48H00

Delivery
worldwide

2 years warranty
for all our products

Export service
available
Do you need help ?
You can't find a product,
You want technical informations,
You want to talk with us
Contact us
Find out all the useful contacts
Where to find us ?