Back to the list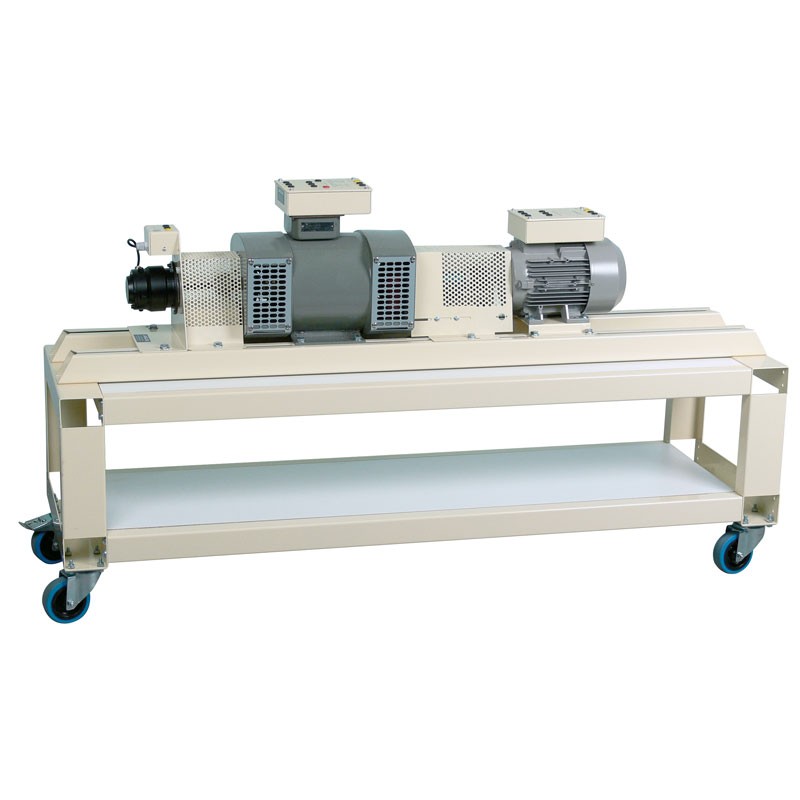  
Complete kit 1.5KW asynchronous motor + 3-phase alternator
The PACK-AC2 power unit kit (power unit + accessories) can be used for studying a 1500W asynchronous motor. Charged by a 1500W three-phase alternator, the charge properties are plotted based on measurements taken by various analogue or digital devices. Comprises 18 items, motors + accessories.
Operating principle
A 1500W asynchronous motor, powered by a 3 X 400V source, is charged by means of an alternator.
The electrical power generated by the alternator is drained either in the form of an adjustable resistive charge or throughout the public network.
The power consumed by the motor is measured using the "two powers" method by using a wattmeter switch and an analogue wattmeter.
The voltage and current consumed by the motor are measured using an analogue voltmeter and ammeter.
On the alternator, the electrical quantities such as power, voltage and current supply are measured using a digital wattmeter with three displays.
A brushless torque sensor (requiring no maintenance) measures the motor torque, whereas the tachometer generator measures the rotation speed. An analogue unit with three displays shows the torque, speed and useful power values.
Free
quotation

Answer
under 48H00

Delivery
worldwide

2 years warranty
for all our products

Export service
available
Do you need help ?
You can't find a product,
You want technical informations,
You want to talk with us
Contact us
Find out all the useful contacts
Where to find us ?