Back to the list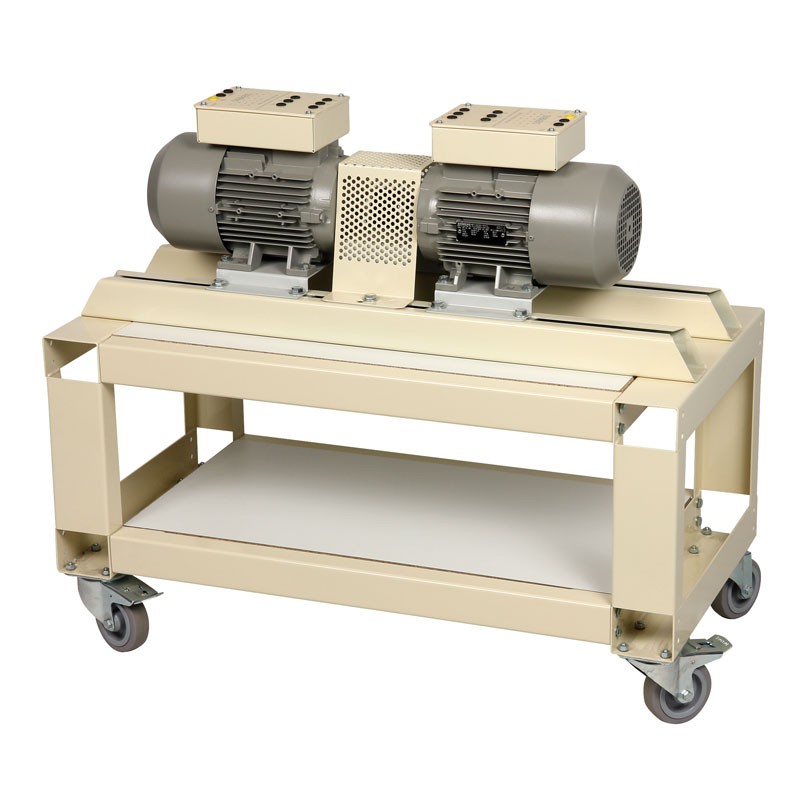  
Hypersynchronous study set
An asynchronous motor can convert mechanical energy into electrical energy.To perform this conversion, it has to be driven above the synchronous speed. PACK-HYPER is a set of 2 asynchronous motors mounted on the same axis of rotation with accessories to study hypersynchronous behaviour. The speed controller drives the first motor above its synchronous speed so that the second becomes a three-phase generator. A central zero wattmeter indicates the direction of the electrical energy consumed or fed in the case of feeding into the grid. A central COS ϕ phase-meter demonstrates the change of COS ϕ following the addition of capacitors or speed variation.
Educational objectives
• Studying the hyposynchronous and hypersynchronous operations of an asynchronous motor.
• Studying the effect of a battery of capacitors on the COSϕ value.
• Studying synchronisation with the national grid.
• Studying energy use at an isolated site.
• Calculating the outputs of an energy production system.
• Using a clamp ammeter.
Free
quotation

Answer
under 48H00

Delivery
worldwide

2 years warranty
for all our products

Export service
available
Do you need help ?
You can't find a product,
You want technical informations,
You want to talk with us
Contact us
Find out all the useful contacts
Where to find us ?