Back to the list
 
Study of on/off temperature regulation
Educational objectives
• To learn about and cable one system of on/off temperature regulation
• To study, configure and control an on/off regulator.
• To recover data by computer (communicating version)
• To discover the resistance / temperature relationship as measurement principle
Comprises
• 1 all or nothing regulator module. With display. Communicating for QUICK-OS version by USB lead (software supplied).
• 1 temperature probe PT100 module + Signal converter PT100 / 4-20mA.
1 heating unit module equipped with lamp 60W powered at 230VAC.
The temperature probe can be put into the unit thanks to two supports.
• 1 indicator light module 230VAC.
• 1 set of safety leads for carrying out the different PAs.
You may also be interested in these products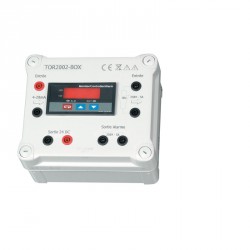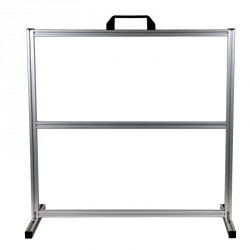 Free
quotation

Answer
under 48H00

Delivery
worldwide

2 years warranty
for all our products

Export service
available
Do you need help ?
You can't find a product,
You want technical informations,
You want to talk with us
Contact us
Find out all the useful contacts
Where to find us ?