Back to the list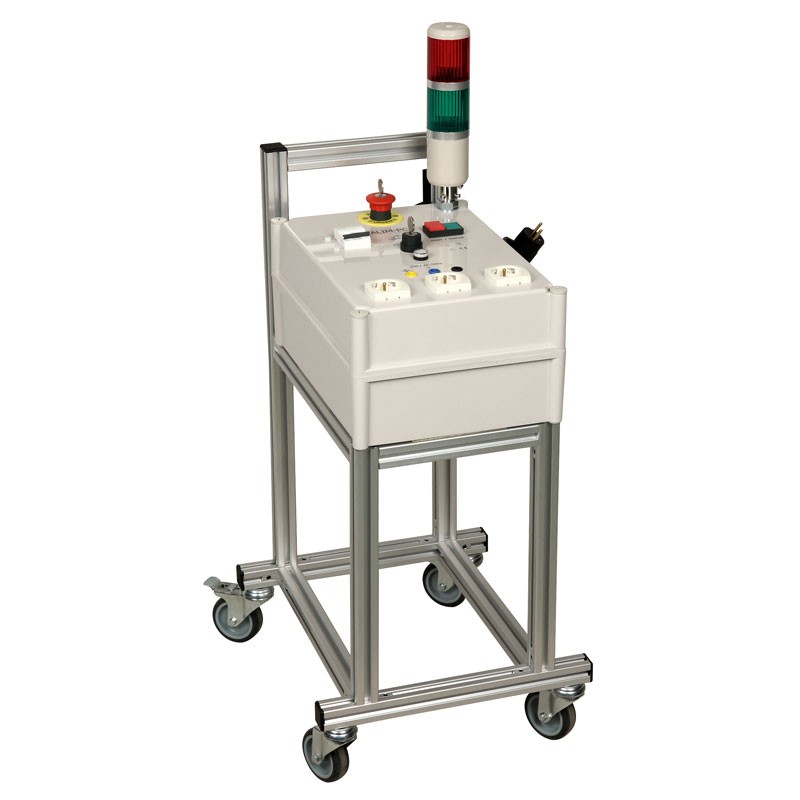  
Mobile power supply unit (with 24V output)
• 1 Emergency Push Button
• 1 360° light signal tower, 2 colors (voltage presence and ON)
• 1 16A thermal magnetic circuit breaker
• 1 ON / OFF push button with indicator light
• 1 key switch
• 1 ON indicator light (for active 230V output)
• 1 230VAC output on safety terminals 4mm
• 1 24VAC/5A output on safety terminals 4mm with circuit breaker
• 3 230V electrical sockets (2P+E)
Dimensions : 420 x 400 x 900mm.
Power cord of 10 meters (plug 2P+E).
For custom-made outputs, please contact us.
Free
quotation

Answer
under 48H00

Delivery
worldwide

2 years warranty
for all our products

Export service
available
Do you need help ?
You can't find a product,
You want technical informations,
You want to talk with us
Contact us
Find out all the useful contacts
Where to find us ?