Back to the list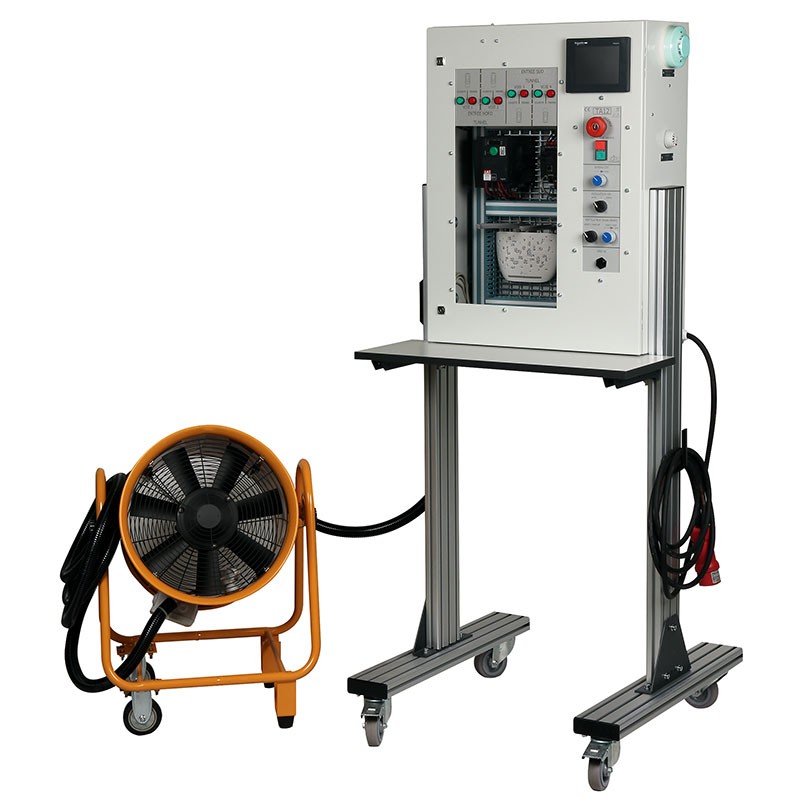  
Ventilation control and tunnel acces
Study system used to regulate the CO2 level in a motorway tunnel. It consists of a fan for air renewal and an electrical cabinet grouping the regulation system components. The cabinet and fan are placed on a wheeled frame and connected by a 5m cable. Complete unit supplied ready for operation with monitoring.
Educational objectives
• Studying, putting into service, getting started and settingof the system
• Understand the setting and the programming by PLC
• Understanding and use of a supervision
• Practical approach of analog inputs
Free
quotation

Answer
under 48H00

Delivery
worldwide

2 years warranty
for all our products

Export service
available
Do you need help ?
You can't find a product,
You want technical informations,
You want to talk with us
Contact us
Find out all the useful contacts
Where to find us ?