Back to the list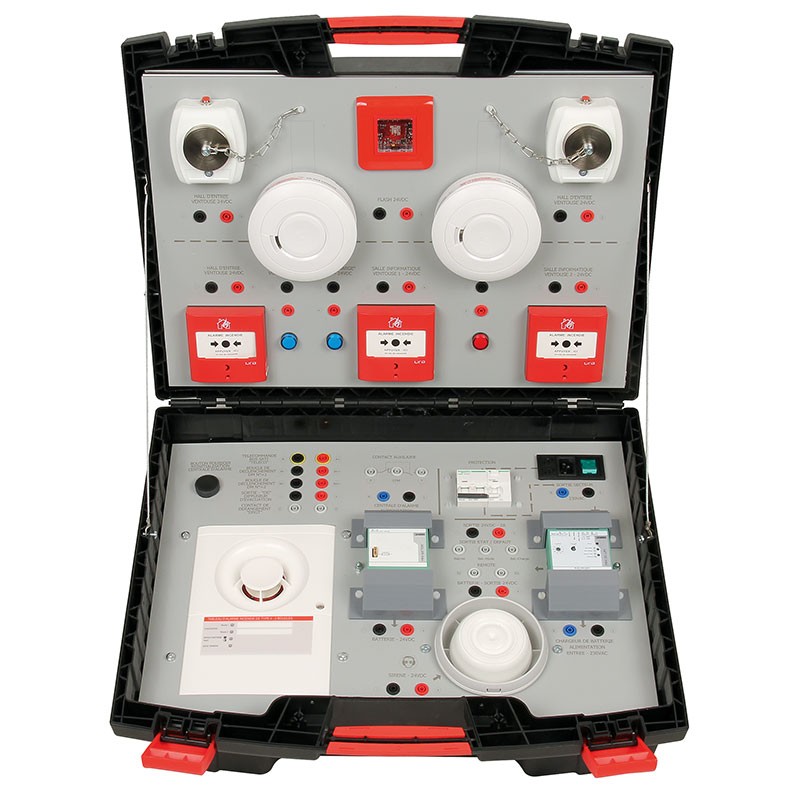  
Training suitcase of a fire alarm management of type 4
Discover quickly and easily the elements of a fire alarm management with this simple and intuitive solution. This training suitcase is ideal for an introduction to your students!
Educational objectives
• Theoretical study of component wiring .
• Understand the type 4 fire alarm management.
• Understand how a manual call point works.
• Communicate with stand-alone smoke detectors
You may also be interested in these products
Free
quotation

Answer
under 48H00

Delivery
worldwide

2 years warranty
for all our products

Export service
available
Do you need help ?
You can't find a product,
You want technical informations,
You want to talk with us
Contact us
Find out all the useful contacts
Where to find us ?