Back to the list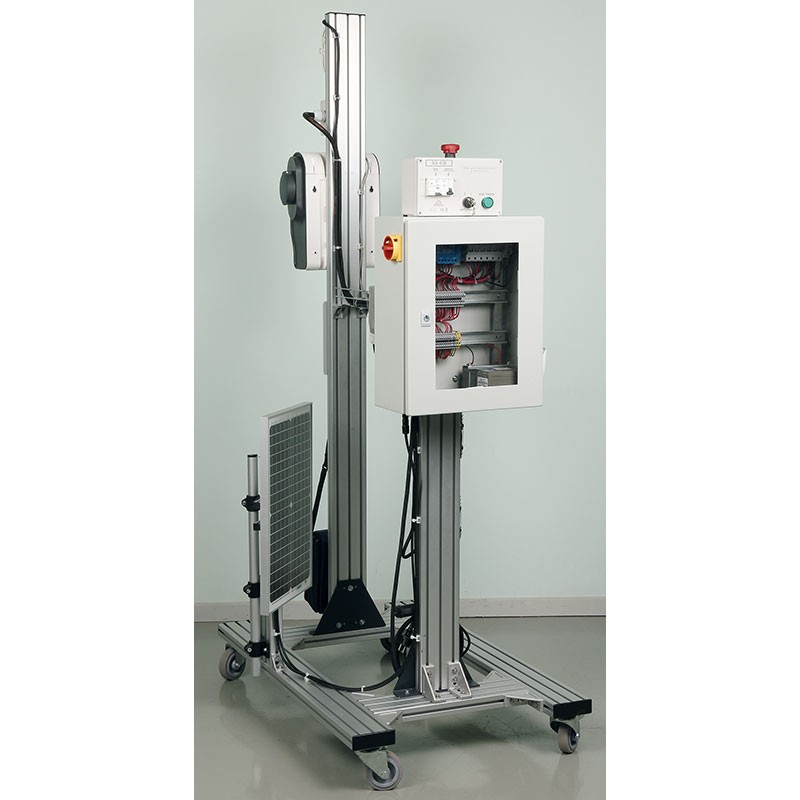  
Eco-district: Electric vehicle charging station with solar lighting
This didactic solution makes it possible to understand, in a context of sustainable development, electric vehicle charging stations located in an eco-district.
This application is a charging station controlled by code keypad or badges, illuminated by a solar and autonomous porthole.
The power part of the charging station is 230Vac protected by a circuit breaker with key authorization for switching on.
The lighting part is in low voltage 12Vdc and works with solar energy.
Indoor (halogen fixed to the frame) or outdoor use.
Educational objectives
• Study a charging station and solar energy lighting
• Demonstrate the ecological functioning of a hybrid terminal
• Study the different types of charging sockets for electric vehicles
• Test an electric vehicle charging station.
• Study an access command by code keypad and RFID badge
• Commission a solar system.
• Discover the different solar panel technologies.
• Wiring photovoltaic components
• Perform electrical and mechanical maintenance on the mast.
• Identify the different electrical quantities of a solar energy production chain.
• Calculate the efficiency of the installation.
• Configure communication on a Bluetooth (MPPT) and wifi network (charging station).
• Configure a photovoltaic installation using a tablet or smartphone.
• Configure an Ethernet IP network between the camera and the Wifi Switch.
• Study the energy savings generated by the different sensors
Free
quotation

Answer
under 48H00

Delivery
worldwide

2 years warranty
for all our products

Export service
available
Do you need help ?
You can't find a product,
You want technical informations,
You want to talk with us
Contact us
Find out all the useful contacts
Where to find us ?