Back to the list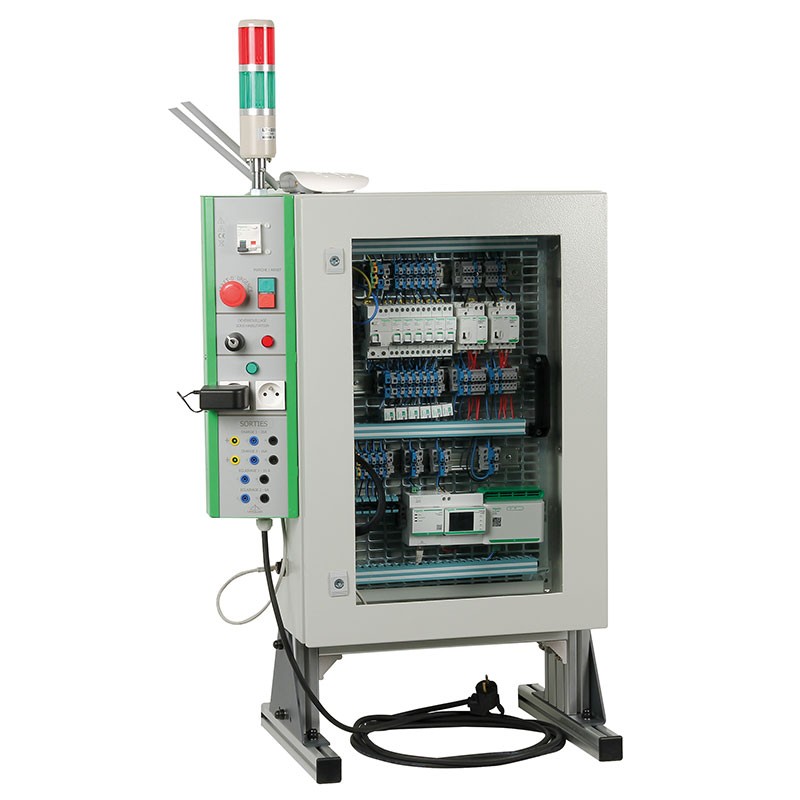  
Smart energy management
• Study an industrial-type electrical installation
• Study an energy measurement system
• Establish an energy balance
• Understand the specifications of an electrical installation
• Draw electrical diagrams
• Create a parts list
• Analyse manufacturers' technical data sheets
• Connect and configure the components
• Configure a WIFI network to allow remote control with  tablet or  Smartphone
• Realize the commissioning of the installation
This energy management cabinet incorporates the latest technologies towards energy efficiency. It carries out an energy balance for professional premises, like a retail store or a workshop. Calculate the consumed power from measuring instruments (not included), or from the integrated screen. Alarms can be programmed from consumption data, event, and fire risk detection. A Wi-fi access point allows the connection to the model, to program and consult the readings. It is compatible with PC, smartphone and tablet.
This model allows an easy removal of the mounting grid, and can be installed on the back of the cabinet for the wiring process. The system is protected with an emergency stop and an open-door detection. The open-door detection is disable with a key switch.
Free
quotation

Answer
under 48H00

Delivery
worldwide

2 years warranty
for all our products

Export service
available
Do you need help ?
You can't find a product,
You want technical informations,
You want to talk with us
Contact us
Find out all the useful contacts
Where to find us ?