Back to the list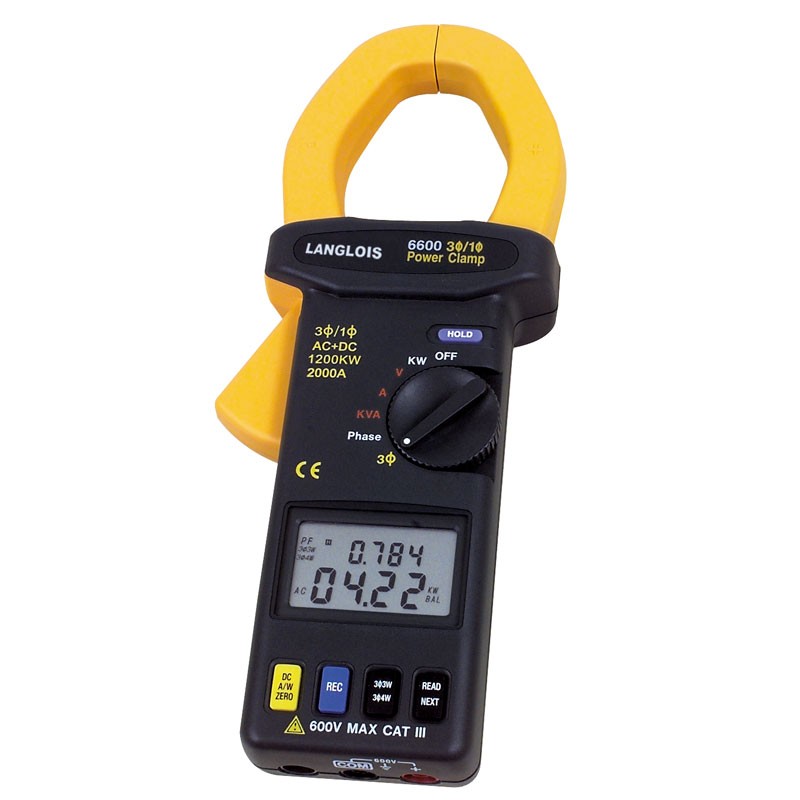  
AC + DC TRUE RMS multifonctional clamp
VA6600 is a multifunctional and AC + DC true RMS clamp. A double screen shows two electrical quantities simultaneously:
U and I , U and Hz , I and Hz , W and the power factor cosϕ , VA and VAR. The measurement of active, reactive and
apparent power is possible in single-phase, three-phase three-wire or three-phase four-wire, on balanced or unbalanced
load (using microprocessor calculations). The ratings are altered automatically.
OTHER FEATURES
• A memory function: storage of 4 measurements
• Opening of clamping jaws: Ø55mm
• Dimensions: 270 x 100 x 45mm. Weight: 800g
• Supplied in a carry case
Free
quotation

Answer
under 48H00

Delivery
worldwide

2 years warranty
for all our products

Export service
available
Do you need help ?
You can't find a product,
You want technical informations,
You want to talk with us
Contact us
Find out all the useful contacts
Where to find us ?