Back to the list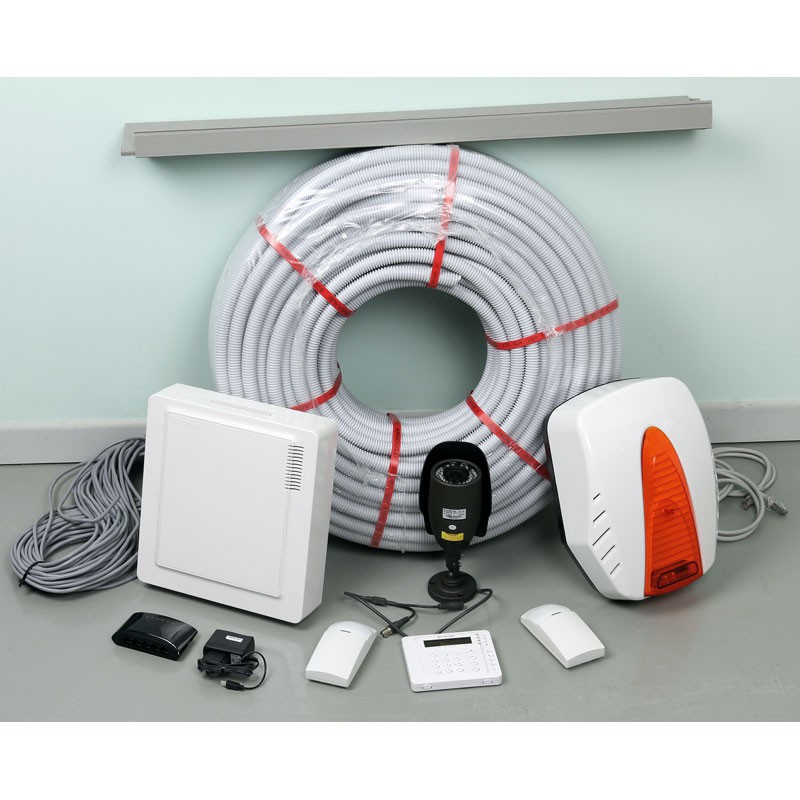  
Anti-intrusion alarm kit
This kit includes the components of a communicating wired alarm via a programming software. The camera image can be visible on smartphone or tablet screen via the free downloadable software on the download platforms.
• 1 8-area alarm unit self-powered by battery. Equipped with an USB port for a PC connection via the supplied configuration software.
• 1 siren fitted with a flashing light and self-powered by battery.
• 1 keypad with display of 2 configurable lines from the software or locally.
• 2 infrared sensors.
• 1 rotating color camera PAL/IP.
• 1 WIFI router 230V.
• 20 meters of cable.
• 1.5 meters of raceway.
• 50 meters of Ø20mm duct ICA.
Free
quotation

Answer
under 48H00

Delivery
worldwide

2 years warranty
for all our products

Export service
available
Do you need help ?
You can't find a product,
You want technical informations,
You want to talk with us
Contact us
Find out all the useful contacts
Where to find us ?