Back to the list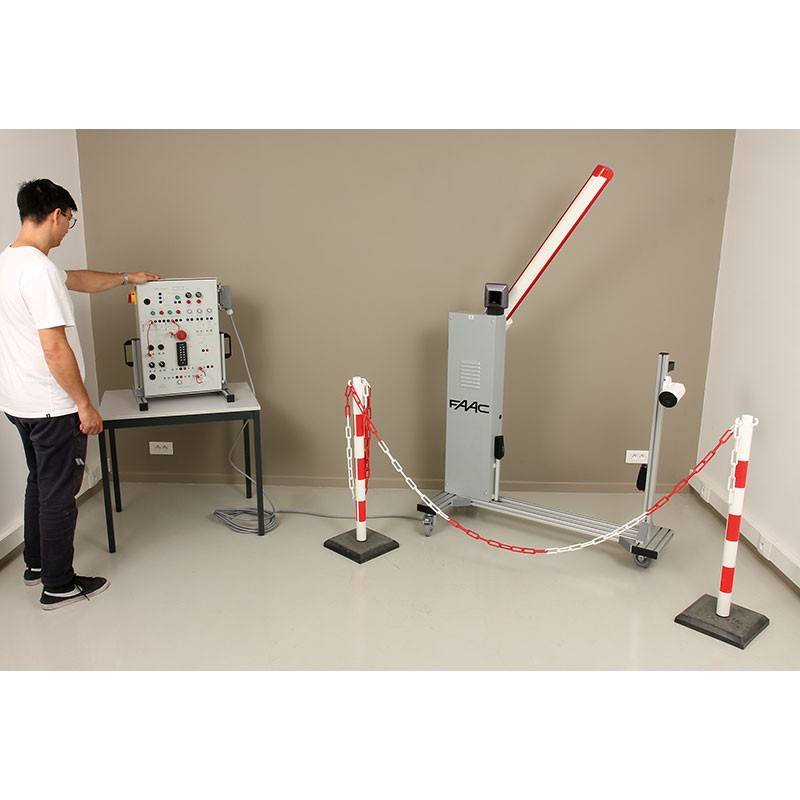  
Automatic parking barrier
This system allows to discover an installation of an automatic parking barrier.
It is composed of an operative part connected to a control unit via a cable with industrial connectors.

The 4mm safety terminals of the different components (electronic board, cells, headlight... etc...) are implanted on the front face
of the Control unit. This allows the following wiring configurations:
    - Opening via a code
    - Opening via RFID badge
    - Opening via push button / switch
    - License plate reading (optional)
EDUCATIONAL OBJECTIVES
• Discover the operation of an automatic  electric barrier.
• Study the control and safety devices
• Carry out measurements of electrical quantities
• Learn how to configure the system based on several operating criteria.
• Carry out maintenance operations.
Free
quotation

Answer
under 48H00

Delivery
worldwide

2 years warranty
for all our products

Export service
available
Do you need help ?
You can't find a product,
You want technical informations,
You want to talk with us
Contact us
Find out all the useful contacts
Where to find us ?