Back to the list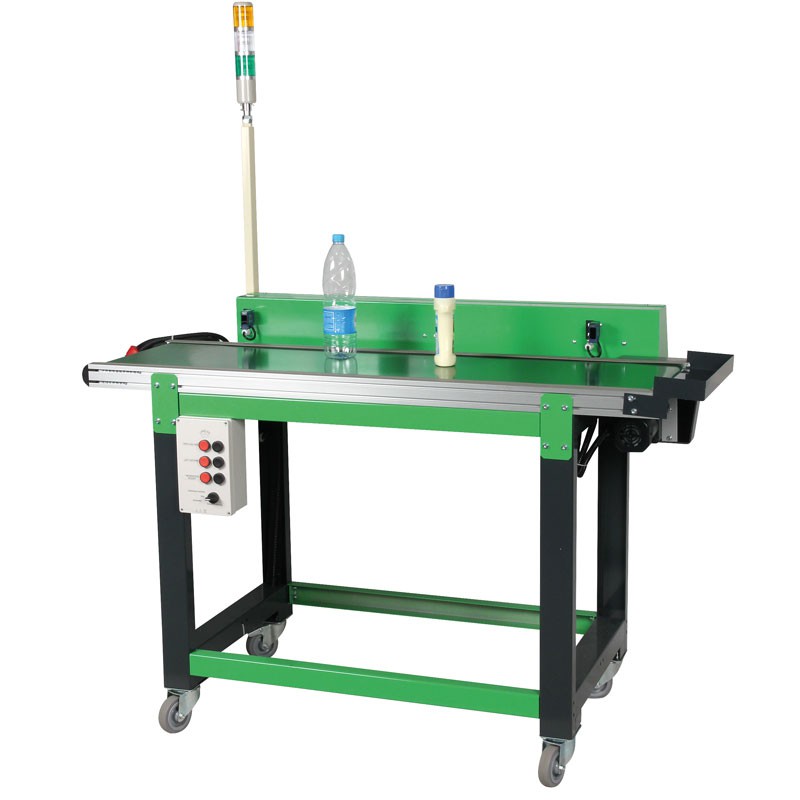  
Supermarket checkout simulator
TAPIX is a conveyor belt for a cash register with the same features as the ones you would find in a supermarket. It comprises a conveyor belt driven by a gear motor, a controlunit used by the cashier, an indicator light showing the status ofthe cash till and start and end of belt sensors.The TAPIX system will only operate once the console has been connected to an external electrical cabinet.
Educational objectives
• Understanding, putting into service, getting started and setting of the system
• Making different wirings and functioning tests
• Illustration and visualization of the result of a PLC program
You may also be interested in these products
Free
quotation

Answer
under 48H00

Delivery
worldwide

2 years warranty
for all our products

Export service
available
Do you need help ?
You can't find a product,
You want technical informations,
You want to talk with us
Contact us
Find out all the useful contacts
Where to find us ?