Back to the list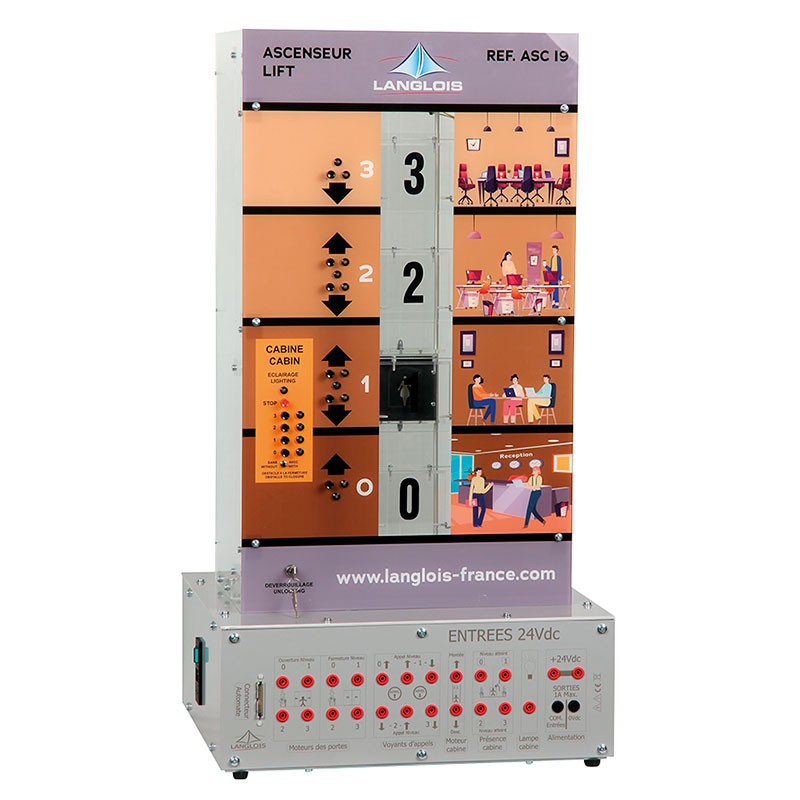  
Didactic lift - New model
The ASC89 lift is a model which may be connected to a PLC or any microprocessor system. It comprises 24 outputs and 21 inputs. You can only use a part of input/outputs if you want to do easy programmes
Main features :
•    Opening and closing of the doors on each floor is done by electric servo motors.
•    The rear of the lift is visible through the sides and the bottom which are transparent
•    The route of the lift is sensed at each floor by a photo-detectors.
•    Limit switches (without program control) stop the lift if there is an error in the program. These mechanical stops are present on all movement axes of motor. A key switch can return to a position called "normal"
•    All of the buttons and switches are fitted with de-bounce circuits.
•    The outputs are protected against the possibility of a short-circuit.
•    The rear sliding door is of a transparent Plexiglass design and there is no manual access possible, as there is risk of damaging the servomotor.
•    Une alimentation 24V (1A max) est présente sur l'interface des entrées et sorties. Elle est protégée contre les courts-circuits et les surcharges.
You may also be interested in these products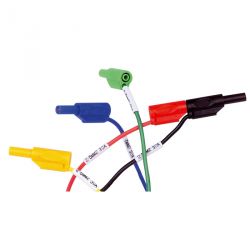 Free
quotation

Answer
under 48H00

Delivery
worldwide

2 years warranty
for all our products

Export service
available
Do you need help ?
You can't find a product,
You want technical informations,
You want to talk with us
Contact us
Find out all the useful contacts
Where to find us ?