Back to the list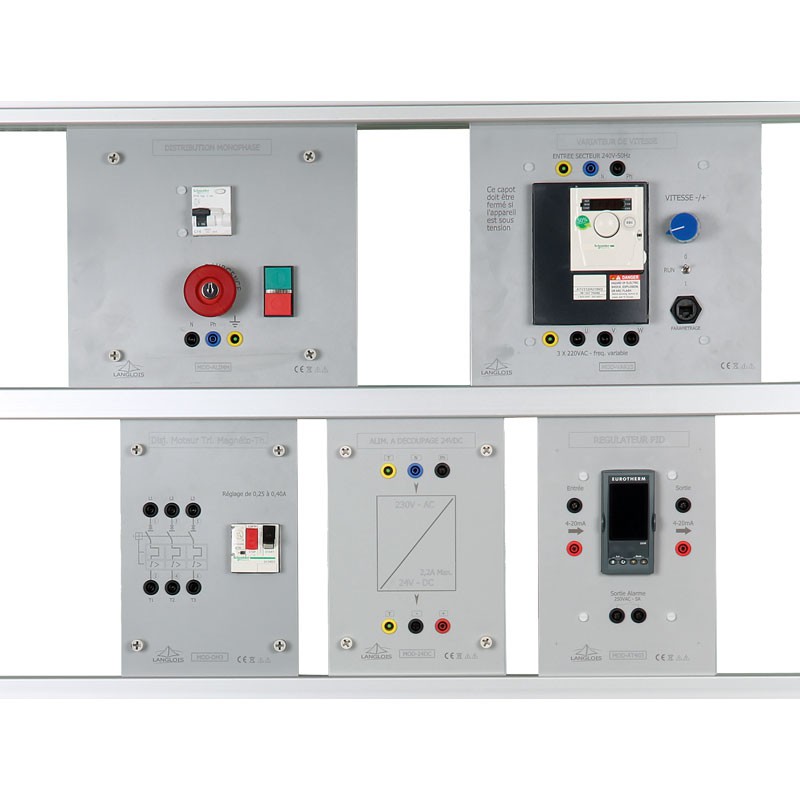  
Study of regulation of level by PID
QUICK-NIV is a set of modules associated with an operative part for studying the water level regulation by PID and 4-20mA hydrostatic sensor.
Educational objectives
• Putting an electrical installation into service.
• To learn about and use a PID regulator, a hydrostatic sensor, and a 4-20mA flowmeter.
• To use a regulation system for water level and flow rate by analogue signal 4.20mA.
• To use and configure a speed drive locally and from programming software.
• To measure, analyse and interpret analogue signals.
• To learn industrial maintenance.
Comprises
• 1 single-phase power supply module with 30mA/16A residual current and thermal magnetic circuit-breaker, an emergency stop button and a main ON/OFF button with indicator light. Power supply of the module by 2P+E plug and 2 metres mains lead. 230VAC on 3 safety terminals for powering the modules on the front panel.
• 1 single-phase 230VAC/ 3-phase 230VAC speed controller module. Adjustment by potentiometer, 4-20mA input and RJ45 connector for the configuration from SoMove software delivered with the system.
• 1 thermal relay module
• 1 230VAC/24VDC power supply module
• 1 PID regulator 4-20mA. Self-regulating and manual. 4 digits display for the setpoint value and the configuration.
Composition of the operative part
• A bottom tank of 100L.
• One top tank of 60L with 2 transparent sides.
  One tape rule on one side for monitoring the water level.
  One inner wall of the tank for preventing eddies.
• One three-phase motor pump 230V/400V with 750W capacity.
• One rotary valve for manually adjusting the water flow rate at the pump outlet.
• One rotary valve for adjusting the water leak level at the tank outlet.
• One ¼ turn valve for rapid draining of the tank.
• One 4-20mA flowmeter with integrated digital display.
  Pushbuttons on the front of the sensor enable its programming.
• One hydrostatic pressure sensor 4-20mA directly mounted on the tank wall.
  Measuring range 0-600mm.
• 1 power console equipped with 4mm safety terminals for the connection of the modules with 4mm safety leads.
You may also be interested in these products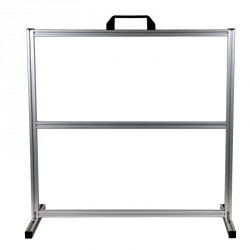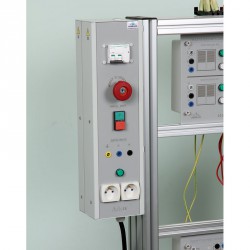 Free
quotation

Answer
under 48H00

Delivery
worldwide

2 years warranty
for all our products

Export service
available
Do you need help ?
You can't find a product,
You want technical informations,
You want to talk with us
Contact us
Find out all the useful contacts
Where to find us ?