Back to the list
 
Study of temperature regulation by PID
Educational objectives
• Learn about and wire a system of temperature regulation by PID.
• Study, configure, and control a PID regulator.
• Study an analogue signal 4-20mA.
• Study a PT100 temperature sensor signal.
• Use a dimmer 230V, 4-20mA.
Comprises
• 1 DC power supply module 230V AC, 24V DC - 3A.
• 1 PID temperature regulator module. Self-adjusting and manual. 4-digit display for set point, input and output 4-20mA. Binary alarm output.
• 1 PT100 temperature sensor module. Three wires.
• 1 PT100 signal converter module, 4-20mA.
• 1 Indicator light module 230V AC
• 1 Single-phase power dimmer module. Variation of the thyristor conduction angle according to the control current 4-20mA.
• 1 Heating unit module equipped with a 60W lamp powered at 230VAC. Thanks to two supports, the temperature sensor can be put into the unit.
• 1 set of safety leads for carrying out the different practical works.
Mains power supply 230V - 50/60Hz. 3-metre lead with plug 2P+E.
You may also be interested in these products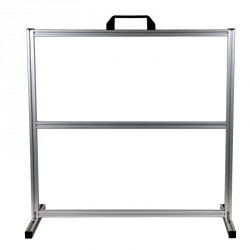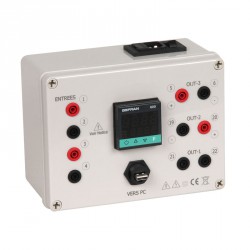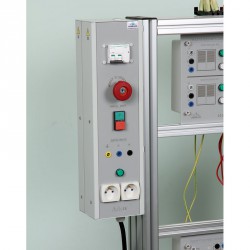 Free
quotation

Answer
under 48H00

Delivery
worldwide

2 years warranty
for all our products

Export service
available
Do you need help ?
You can't find a product,
You want technical informations,
You want to talk with us
Contact us
Find out all the useful contacts
Where to find us ?