Back to the list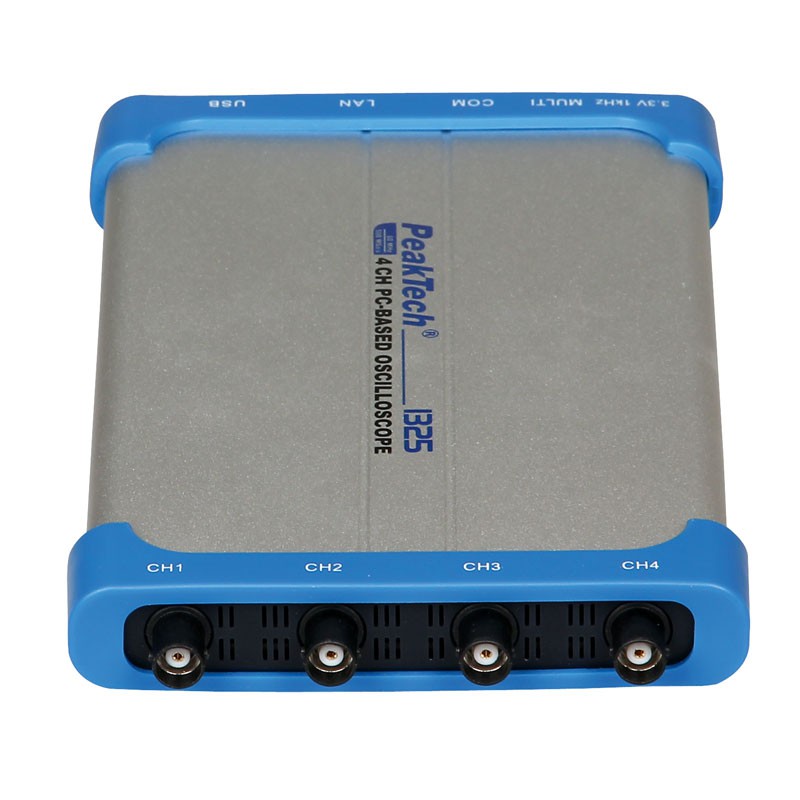  
4-channel oscilloscope for computer
4-channel oscilloscope to connect to a desktop or laptop computer. It's equipped with an USB (2.0) port for real-time data transmission. You can evaluate and analyze data in real time on the computer thanks to the software included. For this, you have 20 measurement modes available and also several mathematical functions. Its LAN port enables the device to be installed in electrical systems or control cabinets. Measured data viewing by remote access through the network.
• Software included
• USB (2.0) port for real-time data transmission
• LAN port for remote access via network
• 20 automatic measurement modes
• Input voltage from 40V to 400V / Bandwith: 60MHz
• Sample rate per channel: 500MSa/s
Free
quotation

Answer
under 48H00

Delivery
worldwide

2 years warranty
for all our products

Export service
available
Do you need help ?
You can't find a product,
You want technical informations,
You want to talk with us
Contact us
Find out all the useful contacts
Where to find us ?