Back to the list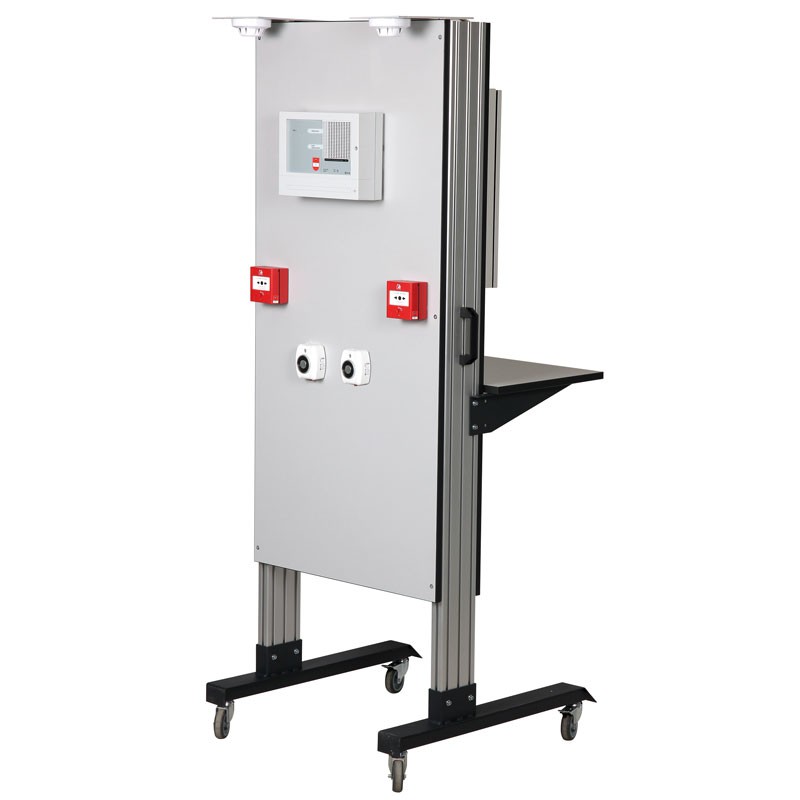  
Fire door control panel
Wiring and study panel for an independent initiating detector. The independent initiating detector detects a fire using 2 optical smoke detectors and 2 manual triggers. If a warning occurs, a magnetic bolt allows an emergency exit door to open. The student is required to interconnect the optical smoke detectors, the manual triggers, the independent initiating detector and the electric bolt. All of the marked connections are wired to a terminal block. Communicating version supplied with a Schneider® PLC, and the software Vijeo Designer®.
Educational objectives
• Understanding and settings of a fire door control system.
• Programming and setting of the Schneider® PLC(for the COM version)
• Understanding and use of the supervision on PC(for the COM version)
• Understanding of an IP network (for the COM version)
You may also be interested in these products
Free
quotation

Answer
under 48H00

Delivery
worldwide

2 years warranty
for all our products

Export service
available
Do you need help ?
You can't find a product,
You want technical informations,
You want to talk with us
Contact us
Find out all the useful contacts
Where to find us ?