Back to the list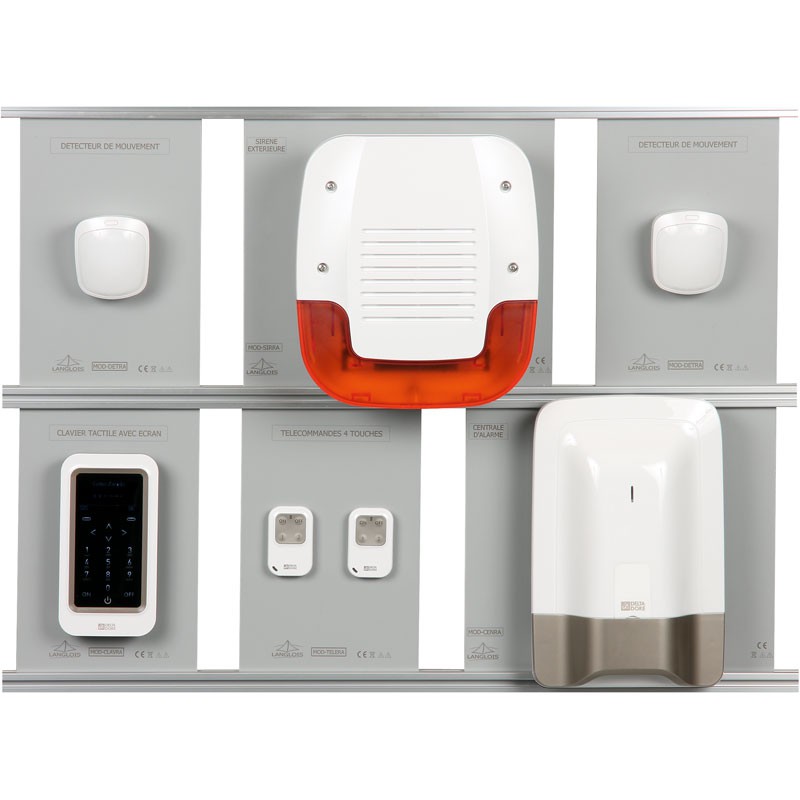  
Study of a radio alarm
Software only available in French
QUICK-ALR is a group of modules (H-250mm) which provides a study of an anti-intrusion wireless radio.
Educational objectives
• Understand and set an anti-intrusion alarm manager
• Understand and learn programming of radio components
• Program different parts of an anti-intrusion alarm such as the center, the detectors, the ITcode keyboard, remote commands and the siren.
Comprises
• 1 central 2-area radio center.
• 1 external siren module. (Reduced decibel level)
• 1 radio keyboard module to receive information and for remote control, with an LCD display, starting and stopping service. Total and partial operation, 3 access codes: 1 master, 2 users. Log of the last 200 events.Information on system status: enabled and disabled, the status of the detectors, etc. Siren test. System configuration.
• 2 modules which use infrared to detect presence. Range 12m.
• 1 module, two radio remote controls, detachable, 4 buttons. Range 100-300 m.
You may also be interested in these products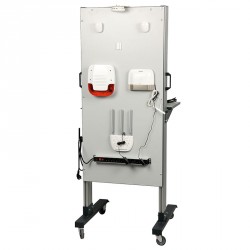 Free
quotation

Answer
under 48H00

Delivery
worldwide

2 years warranty
for all our products

Export service
available
Do you need help ?
You can't find a product,
You want technical informations,
You want to talk with us
Contact us
Find out all the useful contacts
Where to find us ?